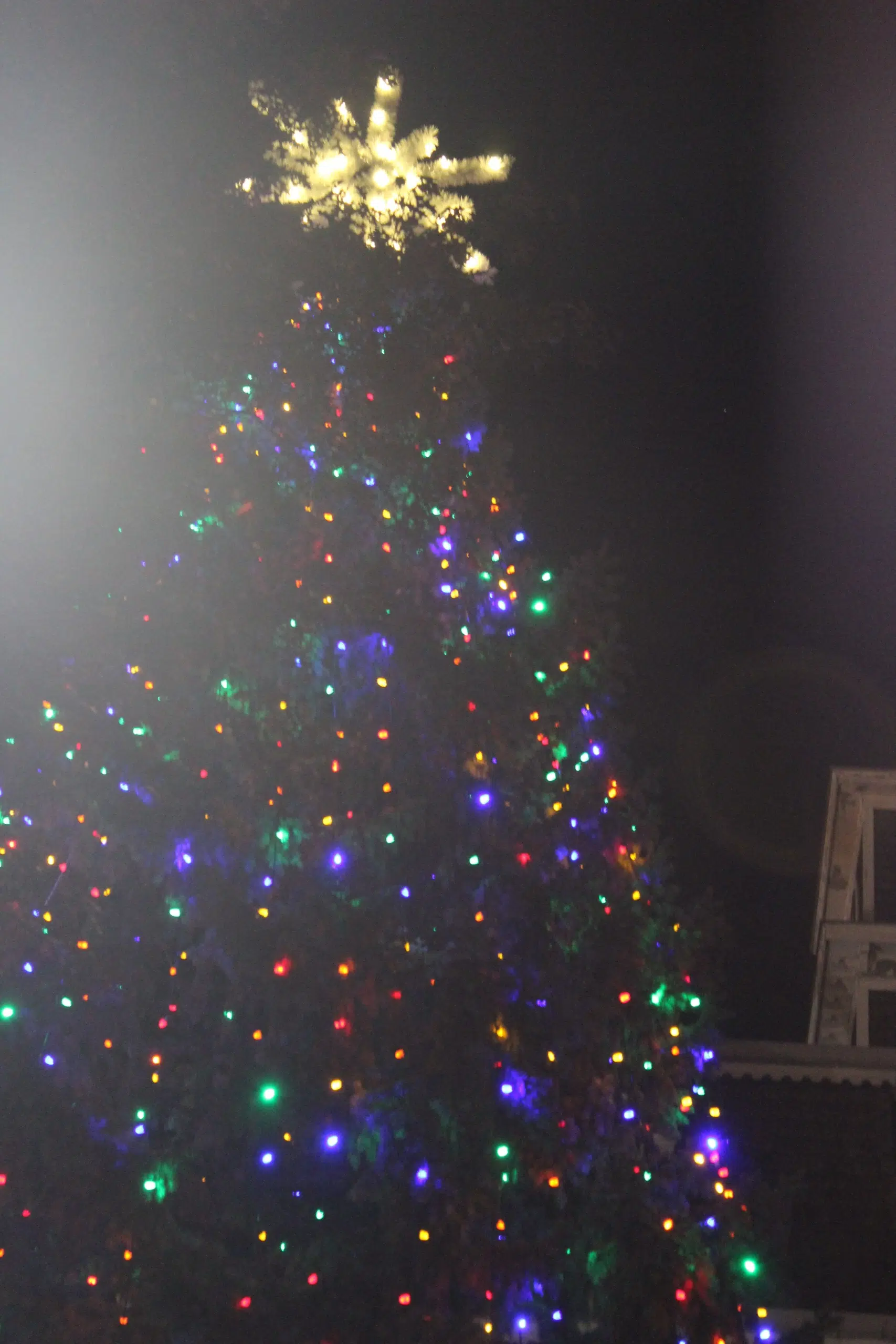 The Hometown Christmas celebration was held in Downtown Effingham Saturday evening.
Hometown Christmas was sponsored by the Effingham Central Business Group. The Hometown Christmas drew a large crowd to Downtown Effingham as local residents celebrated the beginning of the Holiday Season.
Various activities had been planned for local residents to enjoy at the Hometown Christmas Celebration. We spoke to Sandy Lewis with the Effingham Downtown Association about the festivities planned Saturday evening.
Among these festivities, a live nativity scene was acted out on the Courthouse lawn. Effingham Mayor, Jeff Bloemker, also rounded out the evening by lighting the Christmas Tree.
The Hometown Christmas Celebration was held from 4:00pm to 7:00pm on Saturday evening.
Lighting of the Christmas Tree
Horse-Drawn Carriage Rides
The line to see Santa Claus stretched around the block
Eric's Concessions sold Kettle Corn
Miss Effingham County and Jr Miss Effingham County joined in the Hometown Christmas
A live nativity was acted out
Carolers perform in the gazebo
Residents stand in line to get Hot Chocolate
A giant ornament lights up the pathway from the Effingham County Courthouse.