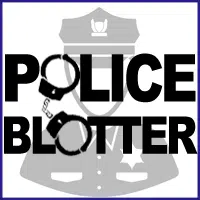 Effingham County Jail – November 19, 2016:
36 year old, Shawn A. Sawyer, of Lerna was arrested by the Effingham County Sheriff's Department for obstructing justice and pedestrian under the influence. Sawyer posted a bail of $150 and was released.
27 year old, Dejuan E. Hovis, of Cowden was arrested by the Effingham Police Department for an Effingham County PTR warrant for burglary.
39 year old, Waylon Allen, of Altamont was arrested by the Altamont Police Department for domestic battery.
26 year old, Marsellis L. Noble, of Chicago was arrested by the Illinois State Police for a Sangamon County warrant for retail theft, driving while license is revoked, and speeding 99 mph in a 70 mph zone. Noble posted $2,000 bail on the Sangamon County warrant and $150 on local charges and was released.