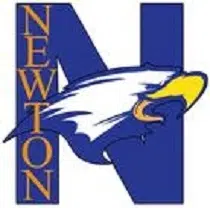 The Newton City Council met on Tuesday, November 15th.
At the meeting, the Council approved the payments of bills and accounts payable including pre-paids amounting $154,958.53, and bills/accounts payable in the amount of $89,227.99. The Council approved an engineering agreement with Milano & Grunloh Engineers, LLC regarding the Eagle Phase IV Riverwalk. The Council also approved a TIF application from Shear Madness for the reimbursement of $2,000 in TIF eligible expenses. In statements from the Newton City Council members, David Brown congratulated the Newton High School Football team and the girls' Volleyball team for having a very successful year. Robert Reisner reported that the boys' and girls' park's concession stand is looking nice; and Scott Bloomberg welcomed three new businesses to the community: the Fitness Center on the square, Irene's Winery in rural Jasper County, and the Chamber of Commerce office on the square. All three businesses recently held open houses.
The Newton City Council will meet again on December 6th at 6:00pm. There will be no regularly scheduled committee meetings.