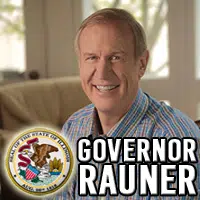 (Undated)  —  Governor Rauner isn't gloating over Donald Trump's election.  The governor released a statement yesterday saying this campaign cycle has been long and grueling both nationally and locally.  He suggests putting the election behind us for the good of the people of Illinois.  Rauner called for everyone to come together and focus on the future in order to improve the quality of life for every family in the state.
Colin McIntyre/ikg ELX) NY)
Copyright © 2016
TTWN Media Networks Inc.