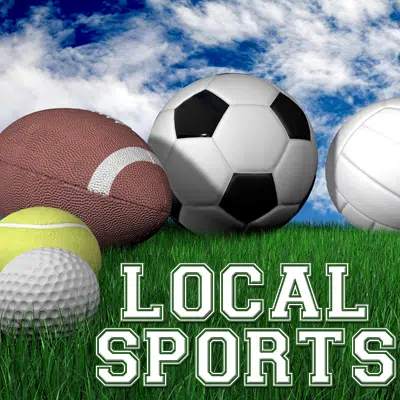 BOYS BASKETBALL
ST. ANTHONY 7TH GRADE BOYS BASKETBALL
St. Anthony 7th Grade Boys Basketball won the Stew-Stras tournament over the weekend. The Bullpups defeated St. Elmo first by a score of 56-6. St. Anthony then beat Stew-Stras in the championship game 51-28. The Bullpups are now 2-0 on the season and will host Sigel St. Michael today.
JASPER COUNTY JR HIGH VS. MARSHALL
Marshall was able to defeat Jasper County Jr High in 8th grade boys basketball 54-19. Marshall was led by Robinson who scored 14 and Coole who scored 10. Jasper County was led by Einhorn who had 18. Jasper County now fall to 0-2 on the season. In 7th grade boys basketball it was Jasper County getting the win 37-22. Jasper County were led by Schafer who had 17. Marshall was led by Medsker who had 9. The win improves Jasper County to 2-0 on the season. Both 7th and 8th grade boys team host Dieterich tonight.
EFFINGHAM PARK DISTRICT
EFFINGHAM PARK DISTRICT VOLLEYBALL
Little Lambs Day Care beat Diggin' Dogs 2-0
Gabby Goat beat Genesis Aviaries 2-0
Celebrate In Style beat Green Creek 2-1
Double D Signs beat Ping's 2-0
EFFINGHAM PARK DISTRICT MEN'S 35 AND OVER BASKETBALL
New Hope Church beat Croplan Genetics 78-66
Jay's Tree Service beat Sherwin Williams 72-53
EFFINGHAM PARK DISTRICT TURKEY TROT AND 5K
13 AND UNDER
MALE- JACK VONDERHEIDE- 22.48
FEMALE- MALLORY BLOEMER- 33.28
14-18
MALE- ADAM SLIFER- 20.51
FEMALE- DIANA MOSSMAN- 26.57
19-29
MALE- KYLE BOURGEOIS- 24.04
FEMALE- CHELSEA GRUEL- 26.58
30-39
MALE- MARK MERKEL- 18.45
FEMALE- TERESA BECK- 27.16
40-49
MALE- DON FANCHER- 28.58
FEMALE- RITA COMBS- 25.05
50-59
MALE- ROCK HARTKE- 22.40
FEMALE- DIANE GRUEL- 29.58
60 AND OVER
MALE- LARRY MICENHEIMER- 25.52
FEMALE- JANN RHODES- 34.06