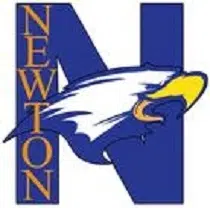 The Newton City Council met on Tuesday, November 1st at 6:00pm.
At the meeting, the Council finished old business by authorizing the payment of two bills and one donation. The first bill to which payment was authorized was the #8 pay estimate for the Xander's Addition/City Square project from B&T Drainage to the amount of $110,446. The second bill was for $6,800 to Connor & Connor, Inc for the work done on the Digesters/Lift Station. The Council also approved a donation of $200 to the Indiana Rail Road for the 2016 Santa Train.
In addition, the Police Committee had met on October 19th and accepted a letter of resignation from Corporal Doug Bierman. The Newton City Council also accepted this resignation at their meeting, Tuesday. The Council also authorized a Christmas Bonus for full-time and part-time employees whom have been employed at least 3 months and currently employed with the City. Employees will be given the choice between an extra day's pay or a day off with pay which will be taken on April 30, 2017.
A statement regarding the 2016 tax levy was given from the Newton City Treasurer at the meeting as well. The statement said, "City Treasurer Brooks' office has determined the City will need to levy $582,000 for the tax year 2016. The amount to be levied will not exceed 5% of the 2015 tax year levy extended".
The Newton City Council will meet again on November 15th at 6:00pm.