A warrant has been issued for the arrest of a fugitive following a police pursuit that took place Friday night. During the pursuit, a fatal vehicular accident took place that took the life of a Chester Illinois Police Department officer.
At approximately 10:00pm Friday night, Chester Police Department officers attempted to pull over a 2006 Red Pontiac G6, driven by Jason Michael Stoker. Stoker failed to pull over for the officers and the pursuit then followed. Stoker eluded police, resulting in the warrant being issued for Aggravated Fleeing and Eluding. Additional charges for Stoker are likely.
Jason Stoker is a 34 year old, white male. He is 5'10" tall, 155 pounds, and has brown hair and hazel eyes. Police are asking that anyone with information pertaining to the whereabouts of Stoker contact their local police department. The Randolph County Sheriff's Office can be contacted at 618-826-5484. Additionally, the police have stated that individuals who may be concealing the whereabouts of Stoker or are assisting Stoker, will be prosecuted as well.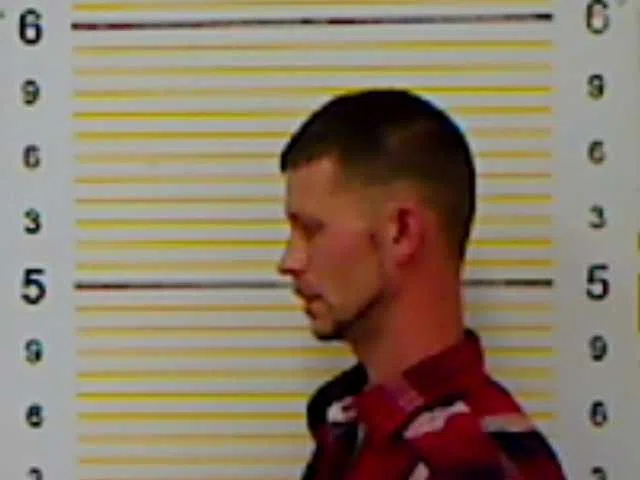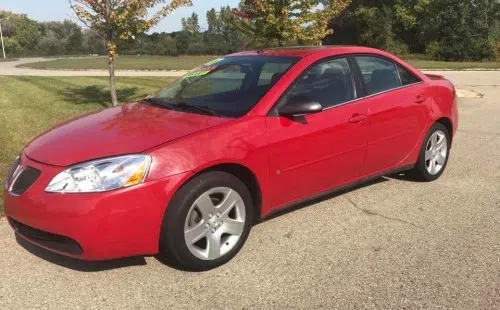 Pictured: A prior booking photo of Jason Stoker and a generic image of the vehicle Stoker was driving.