The Mattoon Area Community Foundation Advisory Board recently announced that they named Mike and Carol Fuller as the 2016 Outstanding Philanthropists. The Outstanding Philanthropists is awarded by the Community Foundation to recognize the philanthropic achievements of those in Coles County.
Mike and Carol Fuller are long-time residents of Mattoon. The Fuller's lost their son, Alan, in December 2004 from an accident. To honor the memory of Alan, Mike and Carol established the Micheal Alan Fuller II Memorial Scholarship which provides financial assistance to Mattoon High School graduates attending college. Alan Fuller also worked for National Distributor in Albuquerque, New Mexico before his death. Following Alan's death, National Distributor CEO, Caryl Cochran, helped establish a second scholarship fund for Albuquerque graduates by pledging $20,000 to be awarded in $1,000 increments over 20 years. Mike and Carol also established the Big Al Golf Classic in 2005 in efforts to raise money for the Micheal Alan Fuller II Memorial Scholarship. The scholarship was then established with the Mattoon Area Community Foundation in 2006. After eleven years of the Big Al Golf Classic, a permanent endowment for the Michael Alan Fuller II Memorial Scholarship was established, eliminating the need to fund-raise and to host the Big Al Golf Classic. As of 2016, $122,000 and a total of 126 scholarships have been awarded in Alan Fuller's memory.
Carol Fuller stated, "This scholarship keeps Alan with us. When our committee meets, we share memories and laugh… We take great comfort in knowing that Alan would be happy that this scholarship is supporting his classmates' children in their pursuit of higher education".
Mike and Carol Fuller were awarded the 2016 Outstanding Philanthropy award at the 2016 Hometown Event on Wednesday, October 19th.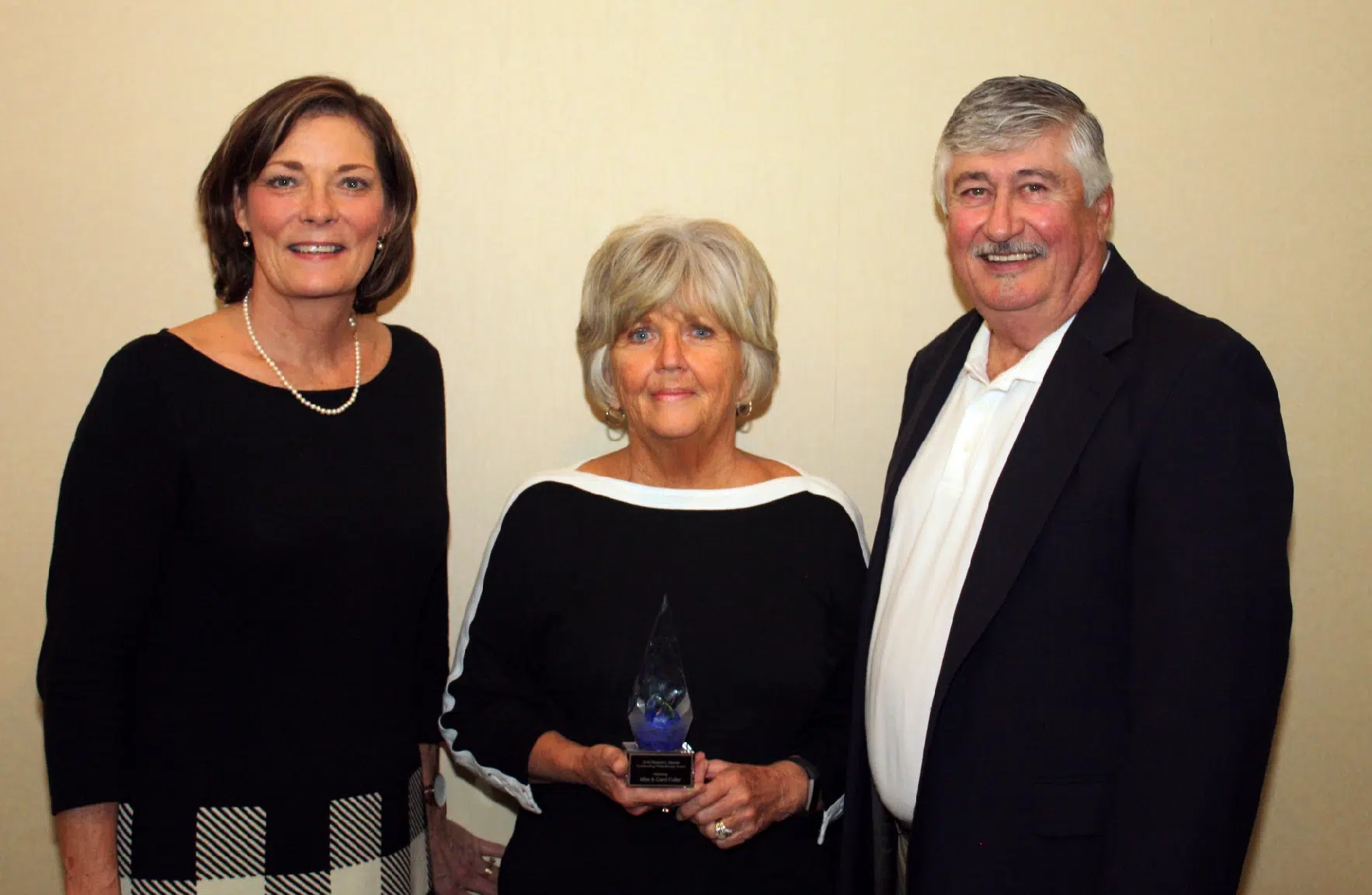 Pictured: President/CEO of Southeastern Illinois Community Foundation, Joedy Hightower, Carol Fuller and Mike Fuller.