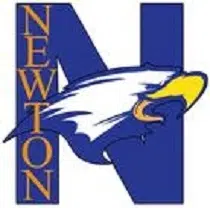 The Newton City Council met on Tuesday, October 18th.
In the meeting, the City Council approved the minutes from the October 4th City Council meeting. The City Council also approved a special event permit for Chad Miller, a TIF request made by Jolyn Bigard for $2,250, and a TIF request made by William and Marilyn Riggs for $2,500 with a reimbursement of tax increment increases with a maximum of $22,500 for 10 years.The City Treasurer's Agreement was approved and is effective as of May 1, 2017.
In statements made to the City Council, Lee Beckman informed the council of small issues regarding the Eagle Trail project. Robert Reisner reminded the Council that leaf collection begins in November. The yard waste facility will be open from 8:00am to Noon, every Saturday in November. Newton City Clerk, Rosetta York, reported to the Council the information gained from the City Clerk Sessions that York attended in Springfield. York explained that an operations procedure will be required from the State and Federal Governments within a few years, as well as a continuous plan. Also during the City Clerk Sessions in Springfield, election procedures were explained and City Clerks were given an active shooter presentation from the Illinois State Police. Futhermore, Vanette King extended an invitation to the City Council regarding "Cheers for the Chamber" with will be held on October 28th. At "Cheers for the Chamber", a citizen of the year will be announced.
The Newton City Council will meet again on November 1st at 6:00pm. The Police Committee met on October 19th at 5:30pm and the Electric Committee will meet on November 14th at 5:30pm.