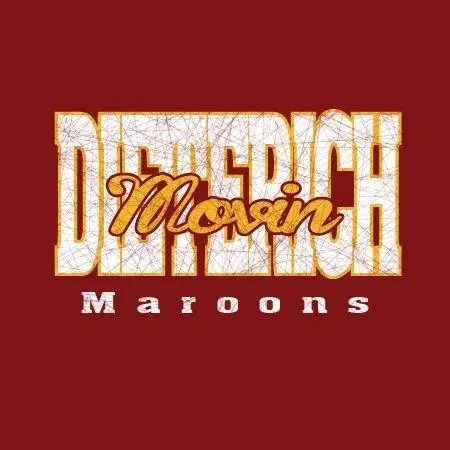 The Dieterich Unit #30 School Board met on Tuesday, October 11th.
The School Board began the meeting by approving the September minutes, the district's wellness policy for 2016/2017, and approving a facility request from Girl Scout Troop #2034. The troop will be using the cafeteria for their monthly meetings and activities held on Saturday mornings. The School Board also approved the Class of 2017's Senior Class Trip to Chattanooga, Tennessee. The itinerary includes the Chattanooga Ducks tour, a riverboat cruise, Lookout Mountain, Ruby Falls, Rock City, Incline Railway, America's Largest Underground Lake called Lost Sea, Tennessee Aquarium, and the Grand Ole Opry in Nashville. The trip is scheduled for April 26-28, 2017.
Additionally, the School Board approved a proposal from Alpha Controls to update the HVAC controls. This update will replace the currently outdated system that is showing signs of being in the beginning stages of failure. The School Board also continued their discussion of designing a new website and an app for the district. No action was taken, however. The Board hired Ted Westendorf for the High School Boy's JV Basketball Coach position and Brandi Wendte as a part-time cafeteria worker and substitute bus driver.
The School Board heard a presentation from the District Administrative Team regarding the progress of the District Goals. The District Goals were the product of several planning meetings and input from the public. These include: an additional revenue through grants in the amount of $9,500 has been obtained for the use of increasing WIFI infrastructure and bandwidth, Math and Reading nights will be held to assist elementary school parents with understanding of their child's curriculum, the addition of a social media calendar for use with posting information to the District's Facebook and website, the administration of the 5 Essentials Survey in the fall of 2016 to gather additional data for the District, increase of Dual-Credit hours to 24 semester hours, and the addition of more vocational classes for fall 2017 (Production Metals, Manufacturing Skills, and Agriculture).  The District has also increased the presence of technology in their clasrooms by adding an additional Chromebook Lab, replacing projectors, increasing the use of video tutorials, and creating a Chromebook check-out procedure for the Jr/Sr high school. The high school Math classes have been utilizing "Flipped Classrooms" which is when instruction is given through video tutorials in the student's home and guided practice with the teacher's assistance is given in class at school.
The Dieterich School Board moved the December meeting to Wednesday, December 15th at 6:00pm in the Elementary Library.