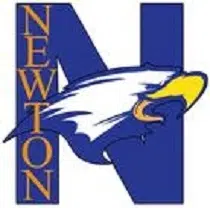 The Newton City Council met on Tuesday, October 4th.
In the meeting, the City Council approved the minutes from the September 20th City Council meeting. The City Council also approved a motion made by Scott Bloomberg to open the Yard Waste Facility on every Saturday in November. Following the request of an appropriation change by Treasurer Melissa Brooks, the City Council approved the $1,500 change from the Contingency Fund to Engineering.
In statements made to the City Council, Steve Rubsam informed the Council about the many upcoming events taking place in Jasper County. These include the St. Thomas picnic on Saturday and Saunday, October 8th-9th, a Chamber of Commerce event that will take place on October 26th, the Indoor Trunk or Treat Night being held at the Grove Township Community Center on October 30th, and the Country Rhodes Turkey Supper also being held at the Grove Township Community Center on November 5th. Larry Brooks and Treasurer Melissa Brooks attended the Snedeker conference that was held last week. Both remarked on the conference being informative on liability issues for the City. Robert Reisner informed the Council that a portion of Decatur Street will be closed for railroad work for a couple of days, beginning on October 17th. Newton Mayor, Mark Bolander, also informed the Council of letters that he had received from IDOT and the Indiana Railroad. IDOT will begin work on the Brush Creek Bridge in 2017. The Indiana Railroad confirmed that the Santa Train will be in Newton on Sunday, December 4th.
The Newton City Council will meet again on October 18th at 6:00pm. The Personnel Committee will meet on October 10th at 5:30pm and the Police Committee will meet on October 19th at 5:30pm.