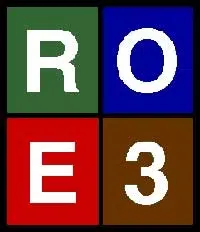 Many local schools will have a four day weekend, October 7th-10th according to a press release from the Regional Office of Education for Bond, Christian, Effingham, Fayette, and Montgomery Counties.
According to the press release, there will be no attendance for Friday, October 7th for a Teacher's Institute. Additionally, there will be no school on Monday, October 10th for Columbus Day, with school resuming session on Tuesday, October 11th.
Schools that will be observing the four day weekend this upcoming Columbus Day weekend are: Altamont Schools, Beecher City Schools, Dieterich Schools, Effingham Schools, Teutopolis Schools, Mulberry Grove Schools, Bond County Schools, Greenville Schools, Pocahontas Elementary, Sorento Elementary, Brownstown High School, St. Elmo Schools, Ramsey Schools, Vandalia Schools, Litchfield High School, Hillsboro High School and Okaw Valley Schools.
For any additional information on the upcoming four day weekend, contacts Laura Benhoff, Principal for the Vandalia Regional Office of Education at 618-283-9311 or Amber Kidd, Principal for the Effingham Regional Office of Education at 217-342-2865.