A St. Anthony High School student recently received the Hall of FAME (Fantastic Area Mathematicians &Scientists Extraordinare) award.
Andrew Saba, of St. Anthony High School, is the recipient of the September Hall of FAME award. The award is given to high school students whom represent the excellence of Effingham County students in math and science. Andrew is intending to study pre-med at Washington University or Northwestern University.
The Sponsors of the Hall of FAME award (Tingley Insurance, Millano & Grunloh Engineers, Stevens Industries, Coldwell Banker/First Reality, Joe's Pizza, Merz Heating & Cooling, H & M Concrete, and Effingham Ophthalmology/ Visionary Eyewear) congratulate Andrew and St Anthony High School for his work in his academics and the school's excellent direction. The sponsors also encourage all students to work for academic achievement in all classes.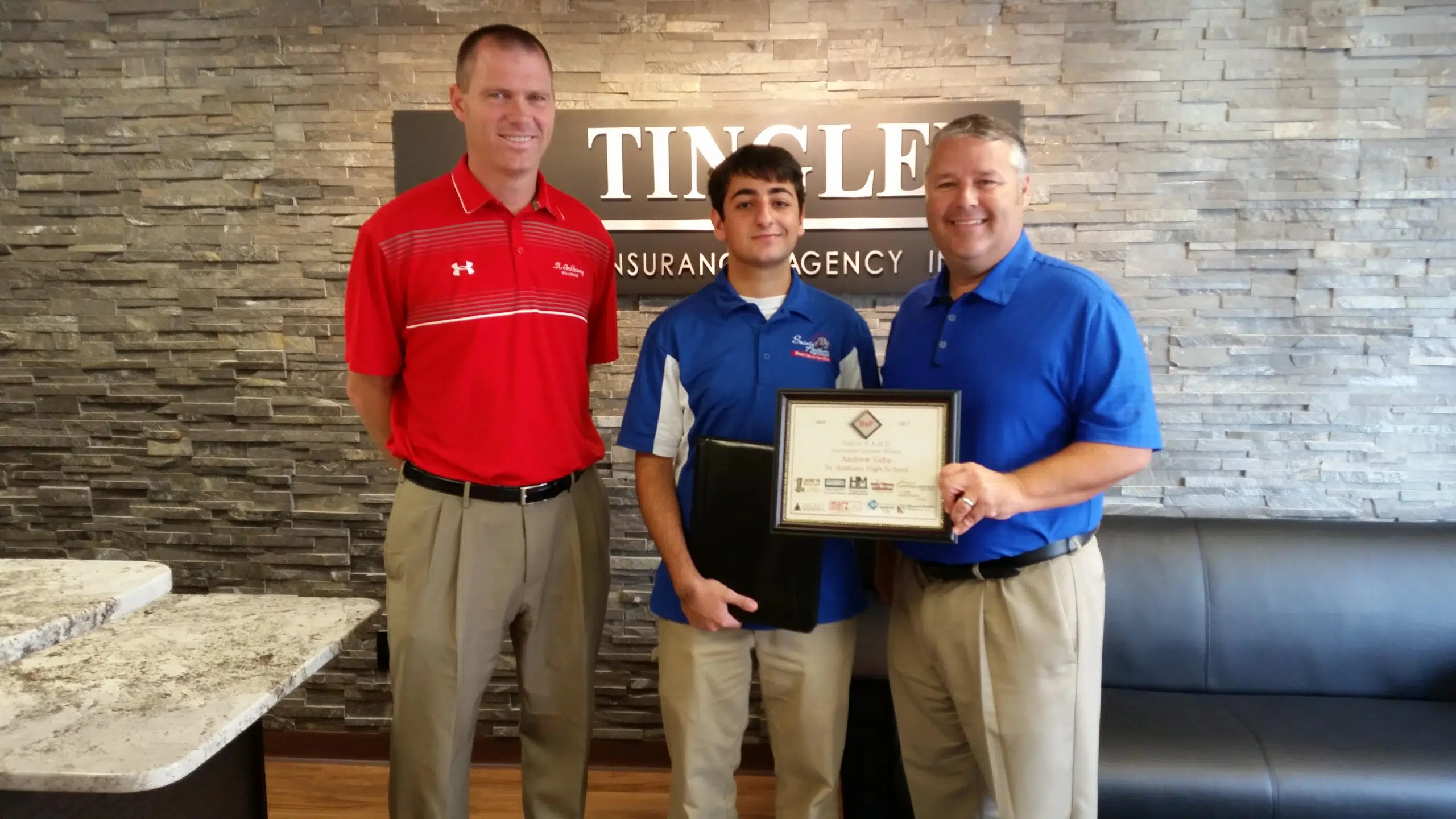 Pictured: St. Anthony High School Principal, Greg Fearday, Hall of FAME award recipient, Andrew Saba, and Chris Tingley of Tingley Insurance.