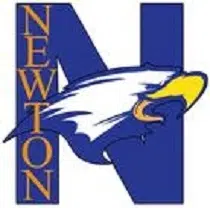 The Newton City Council met on Tuesday, September 20th.
The Council started the meeting by amending the agenda. Afterwards, Alderman Rubsam had reviewed the pre-paids, bills, and accounts payable. In a unanimous vote, all were paid, with the pre-paids coming to the amount of $253,540.11 and the bills and accounts payable coming to the amount of $320,745.45. Lee Beckman, of Milano and Grunloh Engineers, sent a text saying that the streetscape project will be completed after the completion of the punch-list. The punch-list should be finished this week.
In the meeting, the Council voted to set the Halloween Trick-or-Treat for October 30th from 5:00pm to 7:00pm. In the case of inclimate weather, Trick-or-Treat will be moved to October 31st. In statements made by the City Council, Stephen Rubsam stated that the a walk-through of the streetscape project proved to be very informative and that the work spruced up the city. Rubsam also encouraged everyone to stop and see the impressive work on the Chamber office. David Brown confirmed that the Fall Festival was a success as well.
Four motions were also made in regards to the approval of separate TIF applications. Newton Elite Fitness applied for $6,179 plus a tax increment for over 5 years up to $2,500. Integrated Therapy Services applied for $1,500, while Rauch's Jewelry and Ishmo Inc. both applied for $2,500. All four TIF applications were approved with a unanimous vote. Also, pending a signature from the Governor, the City of Newton's Enterprise Zone application was successful. The Enterprise Zone will go into effect January 1st.
The next regular Newton City Council meeting is scheduled for October 4th at 6:00pm. JEDI will also meet on October 4th at 1:15pm. The Personnel Committee meeting is scheduled for September 27th at 6:00pm.