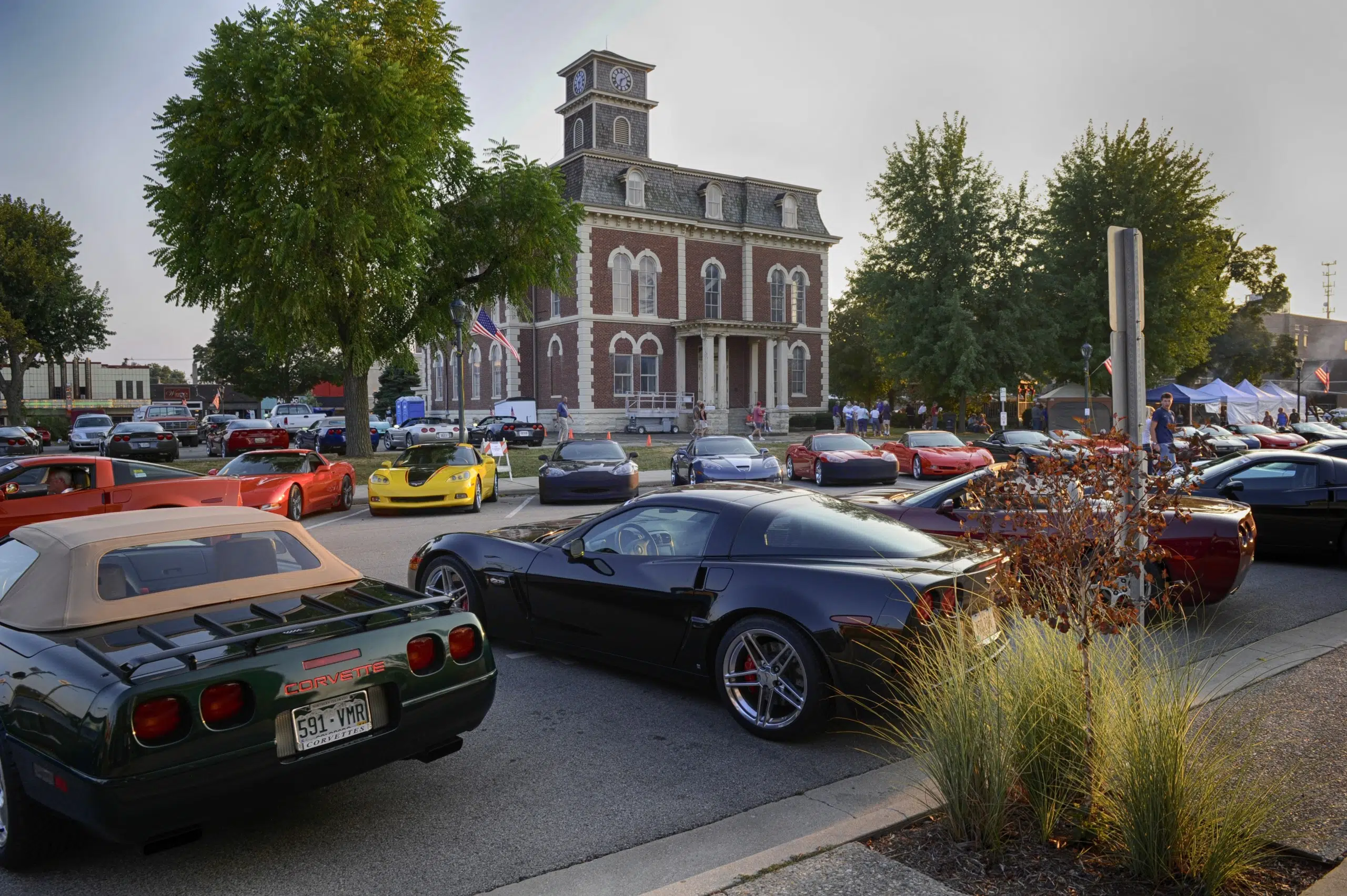 The City of Effingham's Tourism Office will hold the Corvette Fun Fest Welcome Party in Downtown Effingham from 5-8 p.m. on Thursday. The event is open to the public. The 23rd Annual Corvette Fun Fest brings hundreds of Corvette Enthusiasts to the area.
"We are expecting 500 Corvettes to participate in this year's downtown party. The Corvette Welcome Fest is a great opportunity for us to welcome visitors to our community, but also, for residents to come and check out some one-of-a-kind Corvettes and enjoy the downtown festivities. We have a great lineup this year." said Effingham Tourism Director Jodi Thoele.
The parade of Corvettes is expected to roll into downtown Effingham around 5:30 and will be leaving from Mid America Motorworks campus in three waves this year to alleviate traffic. There will also be food vendors and a bake sale put on by Effingham Telecommunicators downtown. Live entertainment will also be provided on the square with acts like Russ Howard and Cayla's Power Tumbling Artisans.
Thoele added "There will be a lot of activity downtown that evening, and we hope residents will join us. Some of the Corvette enthusiasts will be throwing out candy along the parade route again this year. We hope everyone will come out and enjoy a great night in our beautiful downtown area,"
Some downtown businesses will stay open for the party, including the historic Courthouse Museum.
The Annual Corvette Fest is expected to bring in around 40,000 visitors to the the Effingham area this year. The weekend long event that takes place on Mid America Motorworks' campus features seminars, a swapfest, and a Saturday night concert featuring Dennis DeYoung from Styx. For more information on the downtown party click here! For more on the Corvette Fun Fest click here!