The Cross at the Crossroads in Effingham celebrated their 15th anniversary on Sunday. The Cross at the Crossroads was first illuminated just days after the terrorist attacks on September 11, 2001. According to Christie Hakman, from the Cross Foundation Board, the amount of spectators for the first lighting of the Cross greatly exceeded what was expected.
The anniversary was celebrated with live music from Scott Wattles and refreshments from Culver's and Martin's IGA. All participants of the anniversary celebration also released balloons into the sky, with a prayer tied to the balloon.
Christie Hakman also explained the Cross Foundation's plans for the future of the Cross Grounds. Included in these plans are the additions of a walking path, band shell, and statues of Jesus' life.
The Cross Foundation is also accepting volunteers for the Welcome Center and also to sit on the Foundation Board. Interested parties can contact Cathy at 217-342-4100.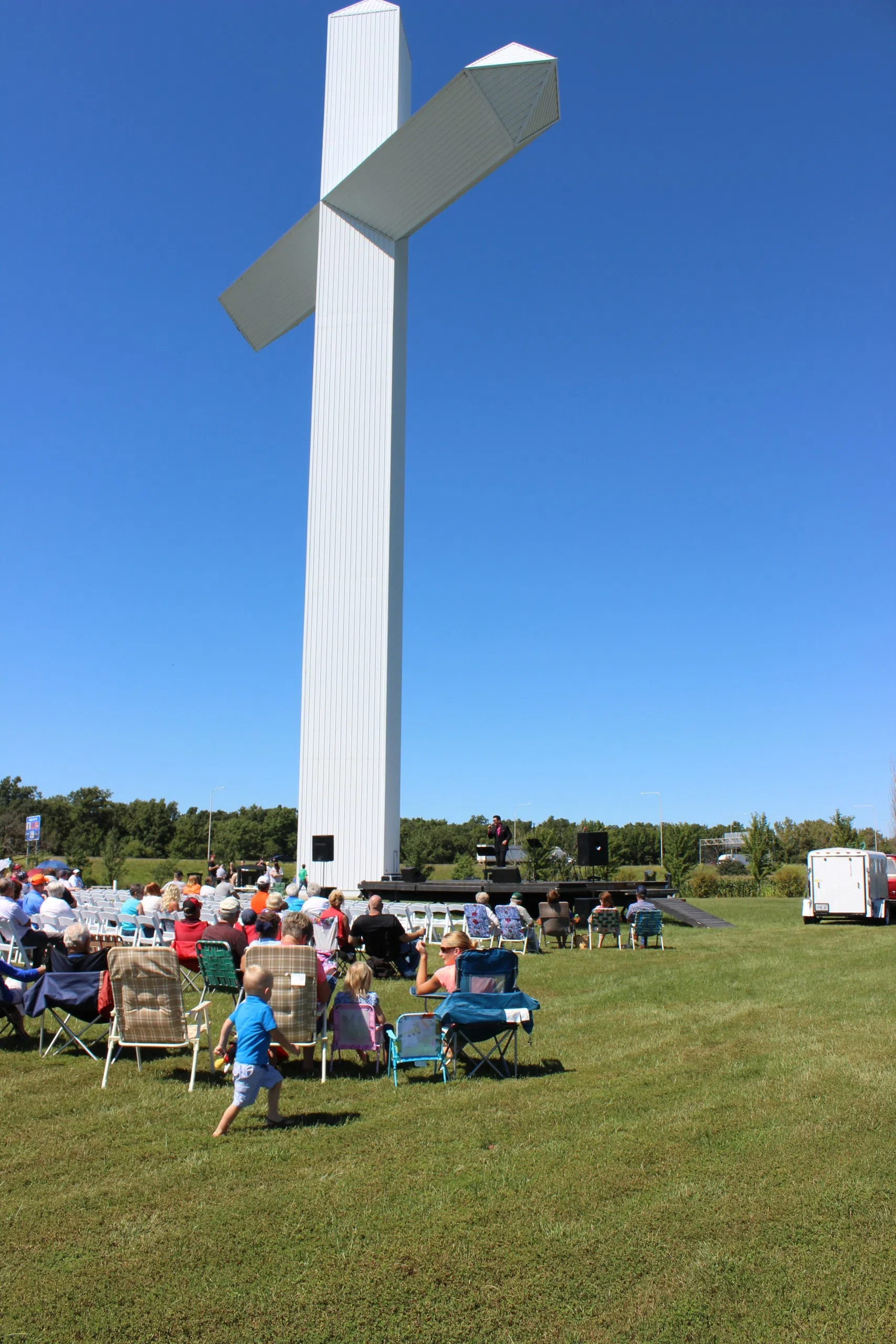 The crowd celebrating the Cross' 15th Anniversary with a performance from Scott Wattles.