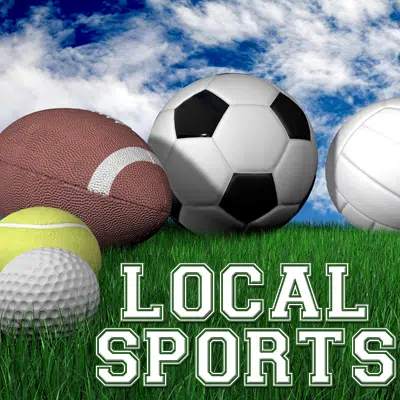 Local Sports Results from over the weekend:
TENNIS
EFFINGHAM TENNIS
Effingham Girls Tennis fell at the Edwardsville Tournament as they went 0-4 at the Tournament. Effingham lost their first match to Belleville East #2 5-0. Effingham lost their second match to Ofallon #2 3-2. Effingham then fell to Civic Memorial on Saturday by a score of 4-1. Effingham lost their last match to Triad #2 3-2.
CROSS COUNTRY
EFFINGHAM CROSS COUNTRY
Effingham Girls Cross Country finished 8th at the Charleston Cross Country Meet. Monnet was the Hearts highest finisher, she finnished 15th. Mahomet-Seymour won the event followed by Urbana, Charleston, Shelbyville and Mattoon. Chian Scott from Urbana finished first with a time of 18:39.9. In Boys Cross Country Effingham finished 11th as a team. Effingham's highest finisher was Donaldson who finished 35th. Mahomet-Seymour won the event followed by Danville, Charleston, MTZ, and Shelbyville. Andrew Walmer won the event with a time of 15:31.7.
VOLLEYBALL
ST. ANTHONY VOLLEYBALL
St. Anthony Volleyball was in the Casey-Westfield Tournament over the weekend where they finished 2-3. St. Anthony lost their first match of the tournament falling to Newton 25-11 and 25-21. St. Anthony rebounded and defeated Cisne 25-19 and 25-19. St. Anthony lost their third match falling to Unity 25-7 and 25-15. St. Anthony then beat Cisne again 25-15 and 25-12 before lossing to Casey in their final game 25-15, 25-27, and 13-25.
ALTAMONT HIGH SCHOOL VOLLEYBALL
Altamont hosted their own tournament on Saturday. Altamont won their first game agaisnt CHBC. Altamont then face Lincolnwood, who beat Altamont 16-25 and 18-25. Altamont then beat Vandalia in three sets 25-19, 23-25, and 15-5. Altamont then faced Cumberland, who defeated Altamont in two sets 16-25 and 18-25. Altamont's record on the season is now 2-4.
SOCCER
ALTAMONT VS. OLNEY
Altamont Varsity Soccer ended up tied with Olney at 1. Olney scored in the first half. Altamont was able to come back and score in the second half to tie the game up. Altamont is now 5-1-1 on the season. Altamont will face Teutopolis on Tuesday at 6 PM. Altamont Junior Varsity didn't do any better against Olney as they loss 3-2. That loss now has the Junior Varsity team at 1-1 on the season.
FROSH FOOTBALL
EFFINGHAM VS. JERSEYVILLE
Effingham Frosh Football fell to Jerseyville on Saturday by a score of 30-24. Jerseyville scored 6 in the first quarter which ended up being the difference. Effingham scored 8 in the second quarter and 16 in the third quarter while Jerseyville scored 16 in the second quarter and 8 in the third quarter. Effingham was led on offense by Shackelford who was 13-25 for 158 yard and 1 TD pass. Brown had 19 carries for 122 yards and 1 TD.
BASEBALL
ALTAMONT JH BASEBALL
Altamont Junior High Baseball won both of their games on Saturday. In the first game of the day Altamont defeated Piasa by a score of 16-12. In the second game Altamont were able to beat Greenville 9-7. Altamont will next face Windsor/Stew-Stras on Tuesday.