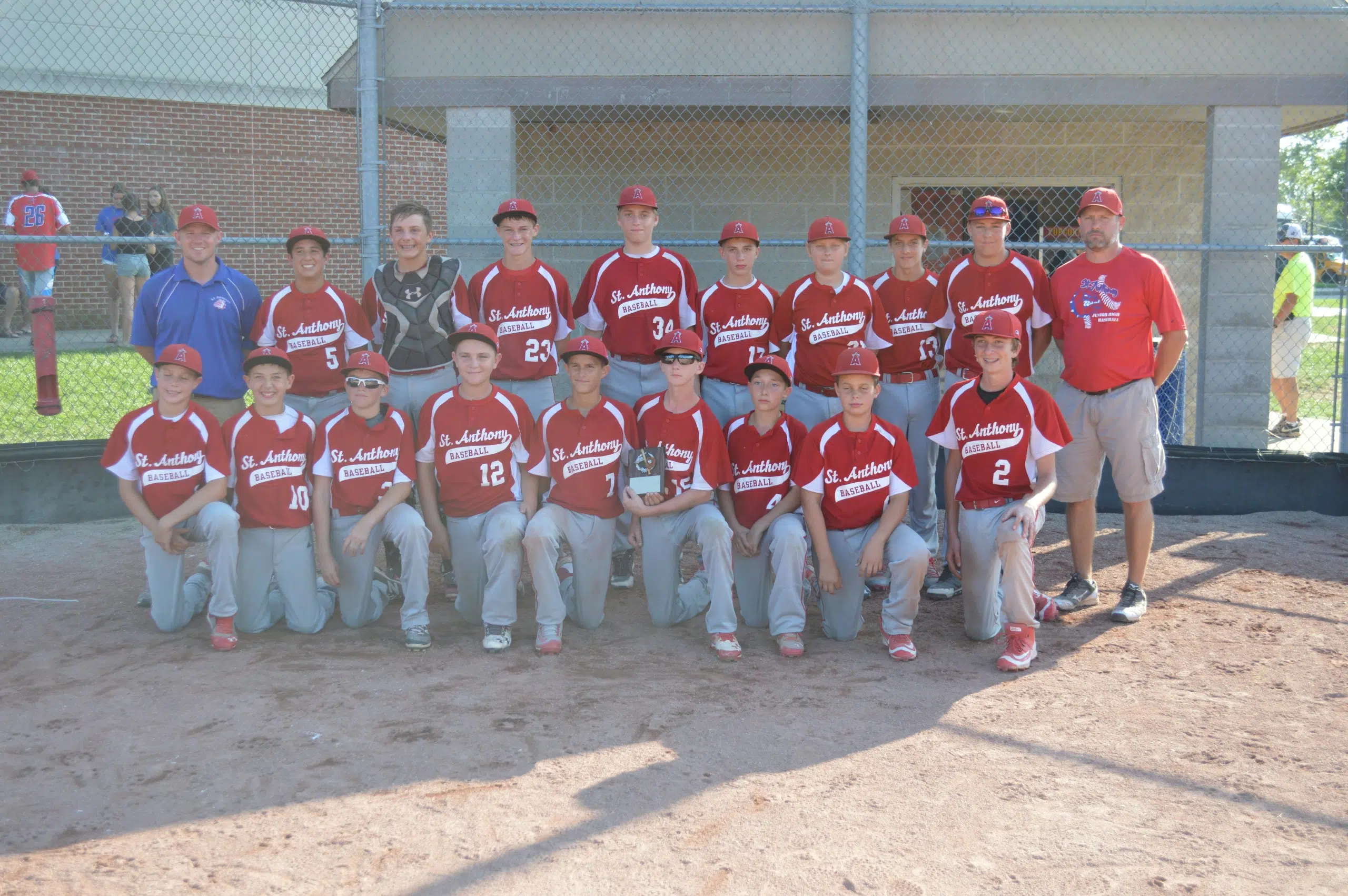 Here are Junior High Baseball Results from August 26th-28th:
St. Anthony win Round Robin Tournament
Effingham St. Anthony captured the championship of its own round robin junior high baseball tournament Saturday.
St. Anthony won their first game 12-5 over Paris Mayo. Sigel St. Michael then defeated Paris Mayo 11-10 in the second game. The third game went to St. Anthony who beat St. Michael 9-4 to win the championship.
Effingham Beats Jasper County 
Effingham claimed both an A and a B game victory over Jasper County on Saturday.
Effingham won the A contest 5-0. Effingham then defeated Jasper County 7-5 in B action.
Neoga Beats Stew/Stras
Neoga beat Stewardson-Strasburg/Windsor 4-3. Neoga won the game by scoring three runs in the bottom of the seventh.
Teutopolis Sweeps Mattoon in Doubleheader, Lost to Highland in B Action
Teutopolis won an A doubleheader against Mattoon. Teutopolis were able to win game one by a score of 8-1. Game two needed to go to extra innings but Teutopolis were able to get the 2-1 win in 13 innings.
Teutopolis fell to Highland 11-4 in the B game.