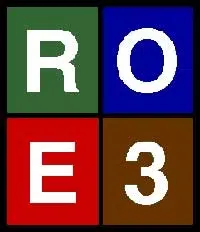 The Regional Office of Education #3 is seeking qualified substitute teachers and will hold an informational meeting from 5:30 p.m. to 6:30 p.m., Thursday, September 8th at the Professional Development Center located at 1500 W. Jefferson Street in Vandalia. The session is free and open to anyone interested in learning about being a substitute teacher.
"School districts in our area are struggling to find substitute teachers. They need highly qualified individuals who would like to fill these positions. In an effort to assist our local school districts, we decided to host a free session," said Regional Superintendent Julie Wollerman.
According to Anette Hartlieb, Divsion Administrator of the Educational Services Division, at the ROE the session will cover substitute teacher requirements, as well as expectations.
"We scheduled this session in hopes of attracting recent college grads and others who may not have considered this as an option before," Hartlieb said.
To register for the session call 618-283-9311. The session is free, but pre-registration is required.