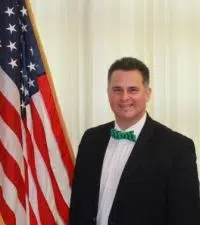 Executive Director of Heartland Human Services, and Effigham Mayor, Jeff Bloemker has announced his resignation, effective September 18th. He referred to the move as chance for the social services agency to consider new leadership options.
"In an effort to address the dramatically changing times for social service agencies throughout Illinois, Heartland Human Services needs to be able to consider all options," said Jeff Bloemker.  "The resignation will allow Heartland to consider alternate options for the leadership position."
Bloemker has served in the position since 2009.
"The Board of Directors appreciates the work that Jeff, and the management team, has done to ensure that Heartland Human Services continues to lead the community in behavioral health and rehabilitative services," stated Kaye Dent, Chairperson of the Board of Directors.  "We look forward to continuing to provide care and services for our clients for years to come."