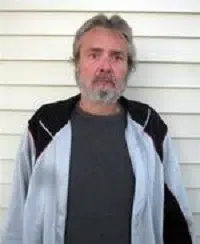 Robert Eugene Lamb, age 55 of Louisville, passed away, Saturday, January 27, 2018, at 11:40 am, at SSM Health Good Samaritan Hospital in Mount Vernon.
Robert was born Monday, June 11, 1962 in Galesburg, IL., the son of Robert G. Lamb of Galesburg and the late Menerva (Curtis) Lamb. He was united in marriage to Kimberly Smeaton on July 9, 2017.
He is survived by his wife Kimberly Lamb of Louisville, father Robert, daughter, Breanna Hampton of Abingdon, IL, brothers, Jimmie L. Lamb of Branson, MO and Larry Lamb of Galesburg, sister, Carrie Bewley of Galesbur and grandmother Sadie Lamb of Galesburg.
Arrangements are entrusted to J.W. Neal Funeral Home of Lousiville. Cremation rites to be accorded and no service to be held at this time.
Memorials can be made to the family and will be received at the funeral home.