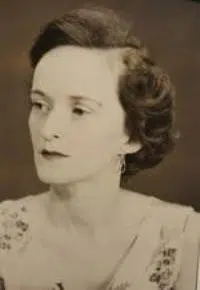 Mary Baird, age 96 of East Peoria, IL, passed away, at 7:05 am, on Monday, January 29, 2018, at Rosewood Nursing Home in East Peoria, Illinois.
She was born Thursday, November 24, 1921, in Clay County, IL, the daughter of Andrew Jackson Baird and Lulu Catherine (Fitzgerald) Baird.
Mary is survived by several nieces and nephews and is preceded in death by her parents, brothers James Bernard Baird, Sr, Vaugh Baird, Jackie Baird, Bobby Baird; sisters, Janet Baird, Erma Wattles, Bonnie Tolliver, and Lois Cook.
A graveside funeral service will be at 2:00 PM on Wednesday at Hoosier Prairie Cemetery Louisville. Interment will be at Hoosier Prairie Cemetery, Louisville, IL.
Memorials may be made to the family.