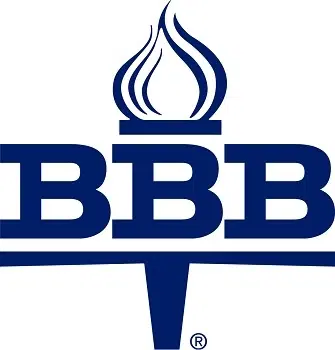 ***PRESS RELEASE***
Effingham, Il (Via St. Louis, MO) – By the numbers, Better Business Bureau broke records last year, serving consumers and businesses across eastern and southwest Missouri and southern Illinois more than 10.4 million times, a 1.4 percent increase from 2016.
"Our results reflect the dedication of BBB staff and volunteers who serve the needs of consumers and businesses across the region, including regional offices in Springfield, Mo., Cape Girardeau, Mo., Columbia, Mo., and Quincy, Ill." said Michelle L. Corey, BBB St. Louis president and CEO.
"We stand ready to provide BBB Business Profiles and Charity Reviews, help companies and customers resolve marketplace disputes and provide standards and other valuable services that promote marketplace trust."
Read more about BBB's annual statistics at bbb.org >>
About BBB
BBB is a nonprofit, business-supported organization that sets and upholds high standards for fair and honest business behavior.
Most BBB services to consumers are free of charge.
BBB provides objective advice, free BBB Business Profiles on more than 5.3 million companies, 11,000 charity reviews, dispute resolution services, alerts and educational information on topics affecting marketplace trust.
Visit bbb.org for more information.
Press Release courtesy of Better Business Bureau