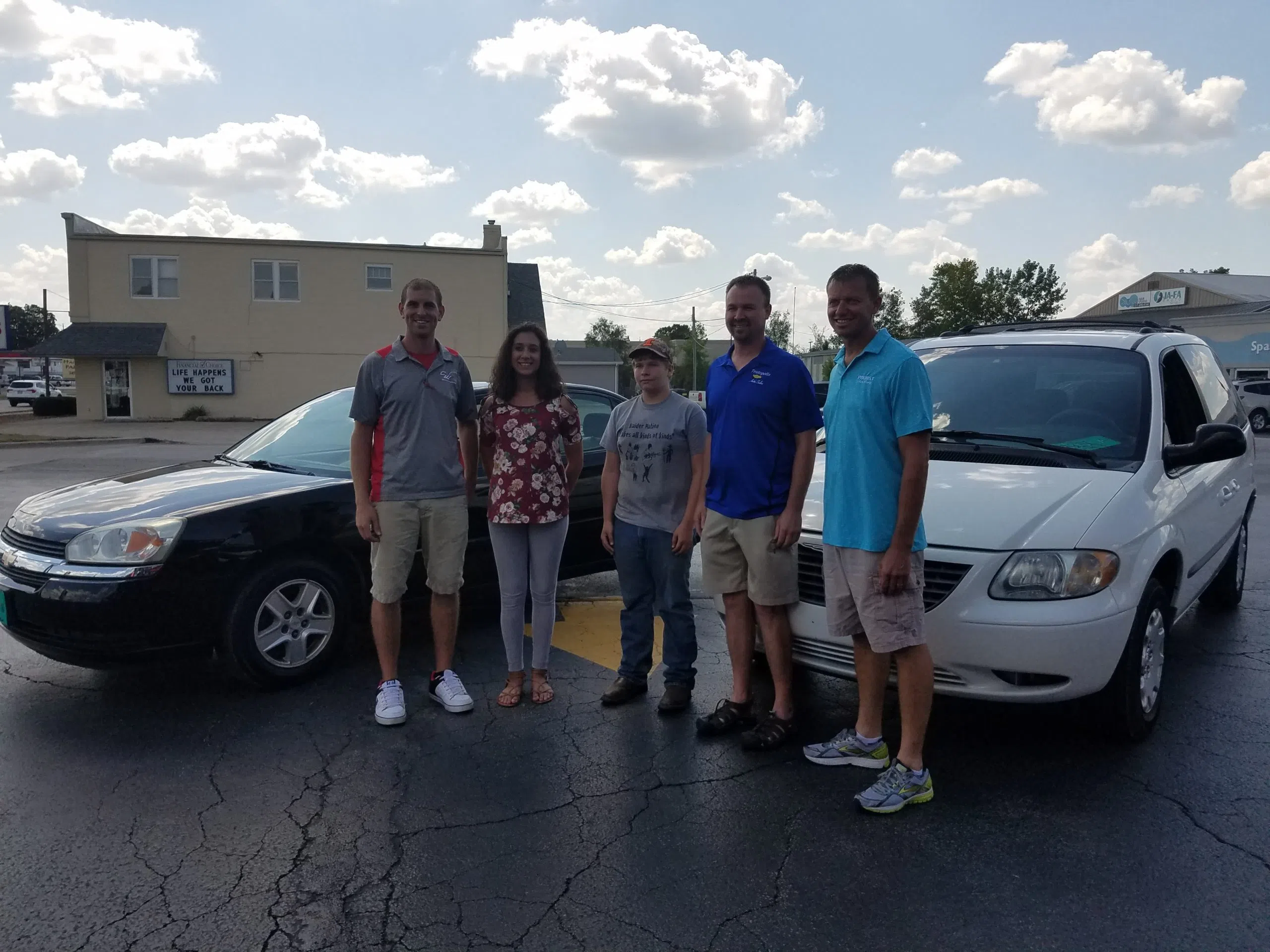 The 2017 Wheels to Prosper was held on Saturday at Save-A-Lot.
Wheels to Prosper is a car giveaway that takes place every year. It is put on each year in Effingham County by CW Motorsports, Probst Autobody, and Webster Tire and Auto/Teutopolis Auto Sales. This year, Wheels to Prosper helped two local students. After receiving 27 nominations, they selected Blake Barnes and Brooke Daiber to be recipients.
Blake is a student at Moweaqua High School. He will be attending the CEO class in Shelbyville and without the vehicle from Wheels to Prosper, Barnes might not have been able to attend the class.
Brooke Daiber is a student at St Louis University. She is up for an internship and might not have been able to accept had it not been for the vehicle from Wheels to Prosper.
The men in charge of Wheels to Prosper have begun planning on next year's campaign. For additional information, visit their Facebook Page.
(Photos courtesy of Travis Sparks)