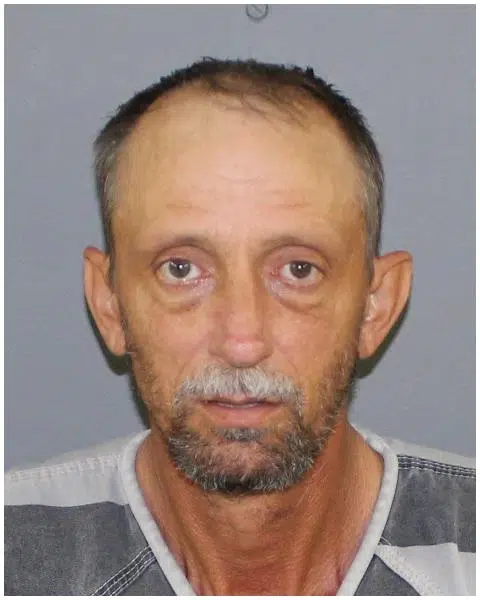 A 56 year old man was convicted of twenty-four counts of sexual abuse/assault charges regarding children in the Coles County Court on Thursday.
Jeffrey Jones appeared in Coles County Court on Thursday, along with his Counsel Ortega, Coles County State's Attorney Bower, and Assistant State's Attorney Bucher. The Jury of 10 people and two alternates were sworn in to the Trial, which had started Tuesday. They were presented with further sworn evidence on behalf of the people that had not been heard in the days prior, as well as evidence from the Defense. Following lunch, the Jury heard closing arguments from both sides and retired to the jury room to deliberate at 2:55pm. At 4:52pm, the Jury returned and announced they had found Jones guilty of all counts, except one that had a not-guilty verdict. The State's Attorney then made a motion to have Jones' bond revoked, which was granted. Jones will re-appear in court on October 27th for his sentencing hearing.
Jeffrey Jones was convicted of 24 counts of Predatory Criminal Sexual Assault of a Victim Under 13 and Aggravated Criminal Sexual Abuse/Greater than 5 years older than victim, which are Class X and Class 2 Felonies. He was found not-guilty of one count of Aggravated Criminal Sexual Abuse of a Victim Under 13, a Class 3 Felony.
(Photo courtesy of the Coles County Jail)