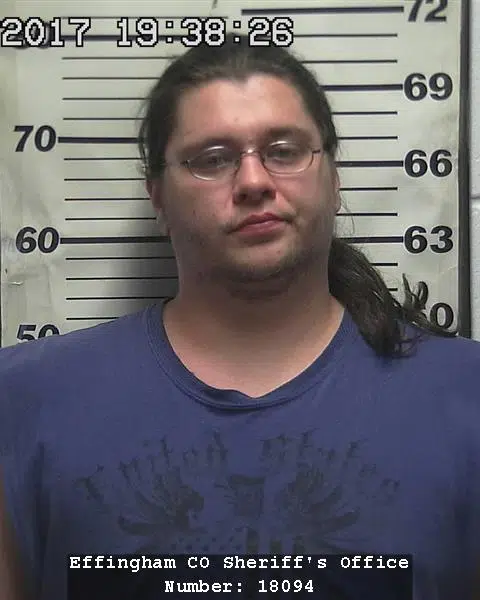 The date has been set for a jury trial for a 27 year old, Effingham man charged with Predatory Sexual Assault of a Child.
Aaron Wilkey appeared in court of Tuesday with the Public Defender and the Assistant State's Attorney for a Preliminary Hearing. At the Hearing, the Defense waived a formal arraignment and Wilkey plead not guilty. The court set two Pre-Trial Conferences for August 3rd at 11:00am and August 17th at 1:00pm. Wilkey's Jury Trial was set for August 28th at 8:30am.
Aaron Wilkey is charged with the Class X Felony for allegedly having sexual contact with a minor from October 1st to May 31st. The minor was 8 years old at the time of the alleged crime.
All persons listed are innocent until proven guilty in the court of law.