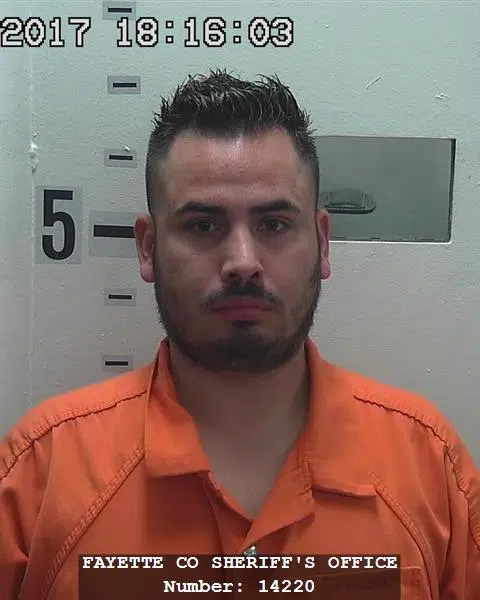 A California man is facing prison time after being arrested in Fayette County earlier this week.
According to the Fayette County State's Attorney's Office, 31 year old, Raul Perea, of Pamona, California was stopped by an Illinois State Police Trooper on June 26, 2017. After receiving consent to search the vehicle, the trooper discovered black vacuum-sealed bags that contained an unknown substance. After being tested by the Illinois State Police laboratory, the substance was revealed to be containing Heroin. The Illinois State Police seized approximately seven and a half kilos of the drug. It was estimated to have a street value of $455,000.
Perea appeared in Fayette County Court today. During the appearance, Perea was appointed Public Defender Starnes. The Judge set Perea's bond at $500,000. He will appear in Fayette County Court with Counsel for a preliminary hearing on July 21st.
Perea is charged with one count of Controlled Substance Trafficking and one count of Unlawful Possession of a Controlled Substance with Intent to Deliver. Both charges are Class X Felonies. If convicted, Perea faces 12-60 years in prison for the Trafficking charge and 6-30 years in prison for the Possession charge.
All persons listed are innocent until proven guilty in the court of law. 
(Photo courtesy of the Fayette County Jail)