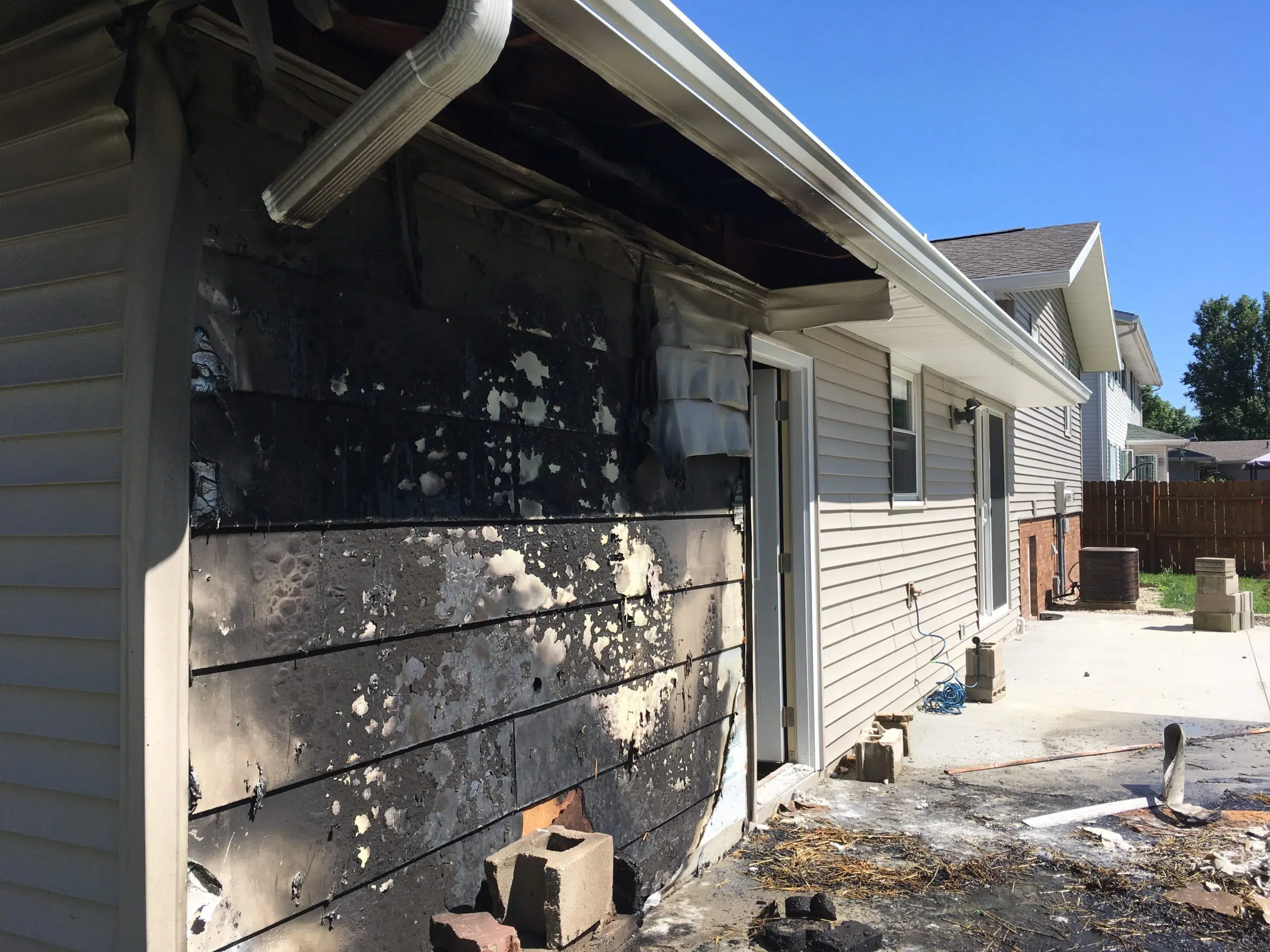 The Effingham Fire Department battled a fire that damaged a home on Tuesday.
The fire occurred in the 700 block of North Pembroke Street on Tuesday afternoon. According to Effingham Fire Chief Holomy, the fire started on the back outside wall of the residence. The fire then spread into the interior wall of the garage. While smoke was present inside of the residence, the fire damage was primarily on the outside wall. Chief Holomy stated that the residence had just recently been sold and the Department was working to contact an owner.
The cause of the fire is under investigation.