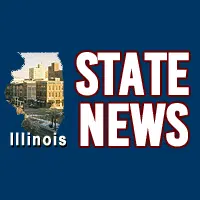 (Springfield, IL)  —  The most powerful Democrat at the Illinois Capitol says the state doesn't have a budget because Governor Rauner isn't willing to raise taxes on his own.  House Speaker Mike Madigan yesterday told reporters in Springfield that he wants to see the governor "work with us" on a tax increase.  The governor has said he's willing to sign a new state budget that includes an income tax increase, but only if Madigan will agree to a property tax freeze.
###
Benjamin Yount/bfj IL)
Copyright © 2017
TTWN Media Networks Inc.