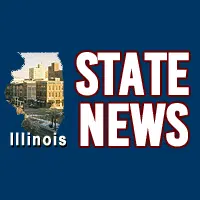 (Springfield, IL)  —  The latest jobs numbers from the state show Illinois is still lagging behind in creating jobs. Illinois Department of Employment Security Director Jeff Mays yesterday said the state added just 24-hundred jobs in May. But that comes after Illinois employers cut 72-hundred jobs in April. Mays says Illinois is still 23-thousand jobs behind where the state was back in 2000.
###
Benjamin Yount/acb IL)
Copyright © 2017
TTWN Media Networks Inc.