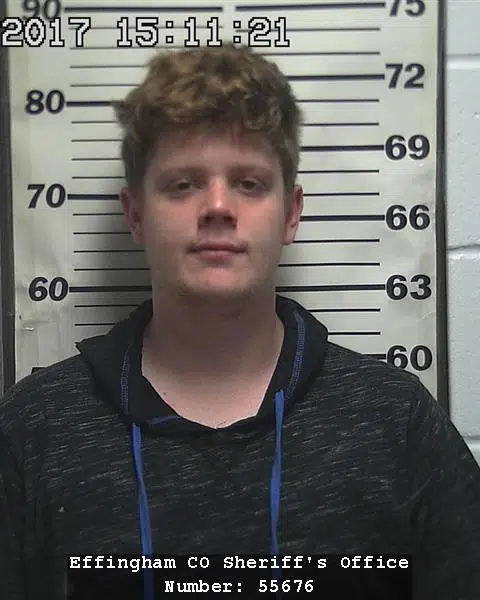 An Effingham man was arrested on Thursday, May 11th on a  drug charge that is in connection with an overdose.
According to a press release from the Effingham Police Department, they received a call about a possible overdose at 8:29am on Thursday. Upon arrival at the scene, officers and detectives spoke with the 18 year old, female patient, friends, and family members to determine which drug the patient had taken. Detectives learned that the drug was an illegally obtained prescription narcotic from 20 year old, William Carter, of Effingham. Officers then arrived at Carter's residence and performed a consensual search. The search resulted in the recovery of prescription drugs and drug paraphernalia, resulting in Carter's arrest. He was charged with manufacture/delivery of a controlled substance which is a Class 3 Felony. Carter's bond was set in court this morning. His bond is $5,000 with the special condition that he cannot have contact with the victim.
Effingham Police Chief Fuesting stated, "This young lady is very fortunate that she survived. Our Department is resolute in our commitment to combat illegal drug sales, and protect the citizens of Effingham from the harm and destruction that comes from illegal drugs. Functioning as a team, our Officers and Detectives worked diligently to gather information to help this young lady and resolve this situation with positive results."
Carter is set to make his first appearance in court with counsel on May 18th at 11:00am.