Two Effingham Police Officers recently received promotions.
Officer Jason Caraway was recently promoted to Corporal from Patrolman. Caraway has been a police officer for 10 years and currently serves as the department's Community Policing Officer. He will continue with these duties as Corporal.
Effingham Police Chief Fuesting stated, "Corporal Caraway has proven his abilities as a leader and places the citizens of Effingham as his first priority. Corporal Caraway continues to develop the newly created Community Policing Office into a model program for community engagement between law enforcement and our community. I'm proud of the work Corporal Caraway has done and I look forward to seeing him develop into his new role as a supervisor".
Additionally, Officer Danny Lake was promoted from the rank of Corporal to Sergeant. Lake has been a police officer for 26 years and has previously served as a patrol officer, narcotics detective, K-9 handler, and assistant shift commander. He is also a veteran of the United States Air Force where he served as a Staff Sergeant. Lake will now be a shift commander with the Bureau of Patrol.
Chief Fuesting stated, "Sergeant Lake has done an outstanding job serving the citizens of Effingham and has demonstrated leadership skills that very few leaders have. I'm proud of the work Sergeant Lake has done and I'm certain he will continue to lead and develop our team members as we continue to enhance the Department's capabilities."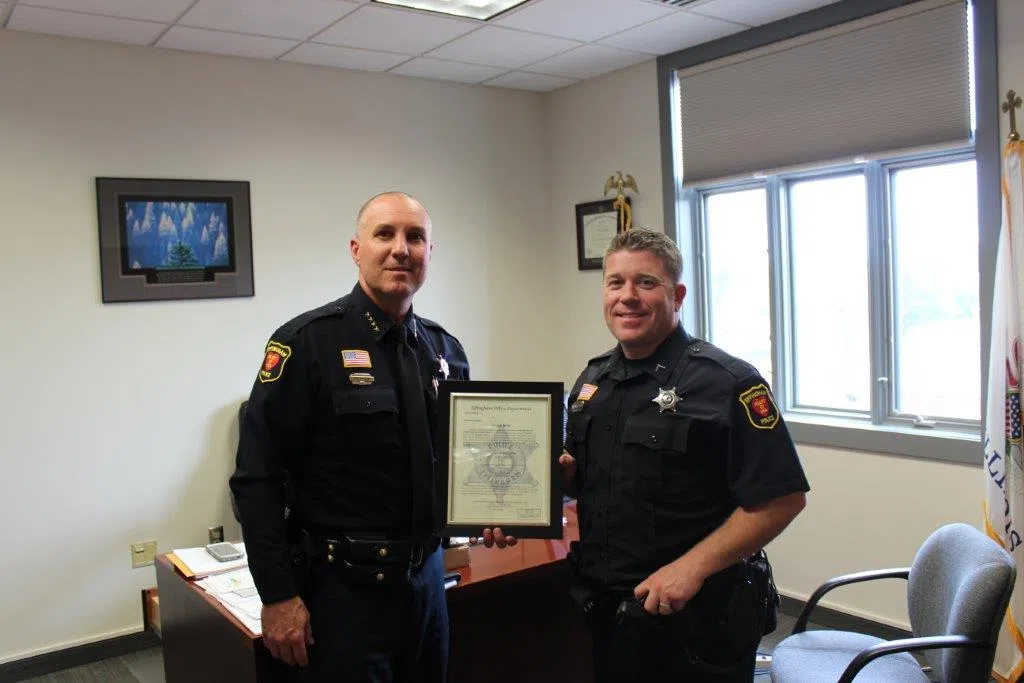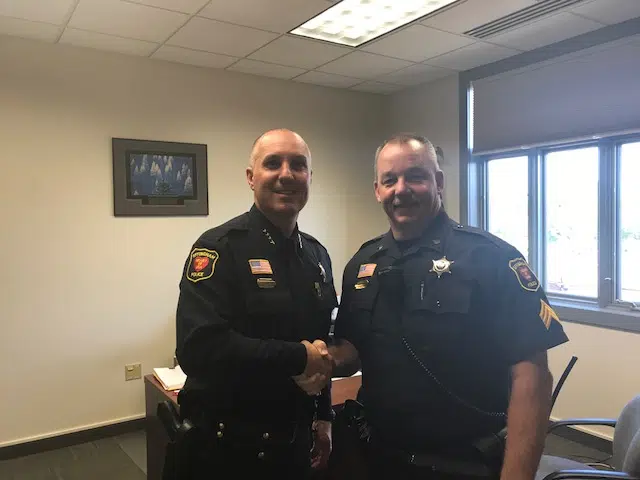 Pictured left to right: Chief Fuesting, Corporal Caraway, and Sergeant Lake.