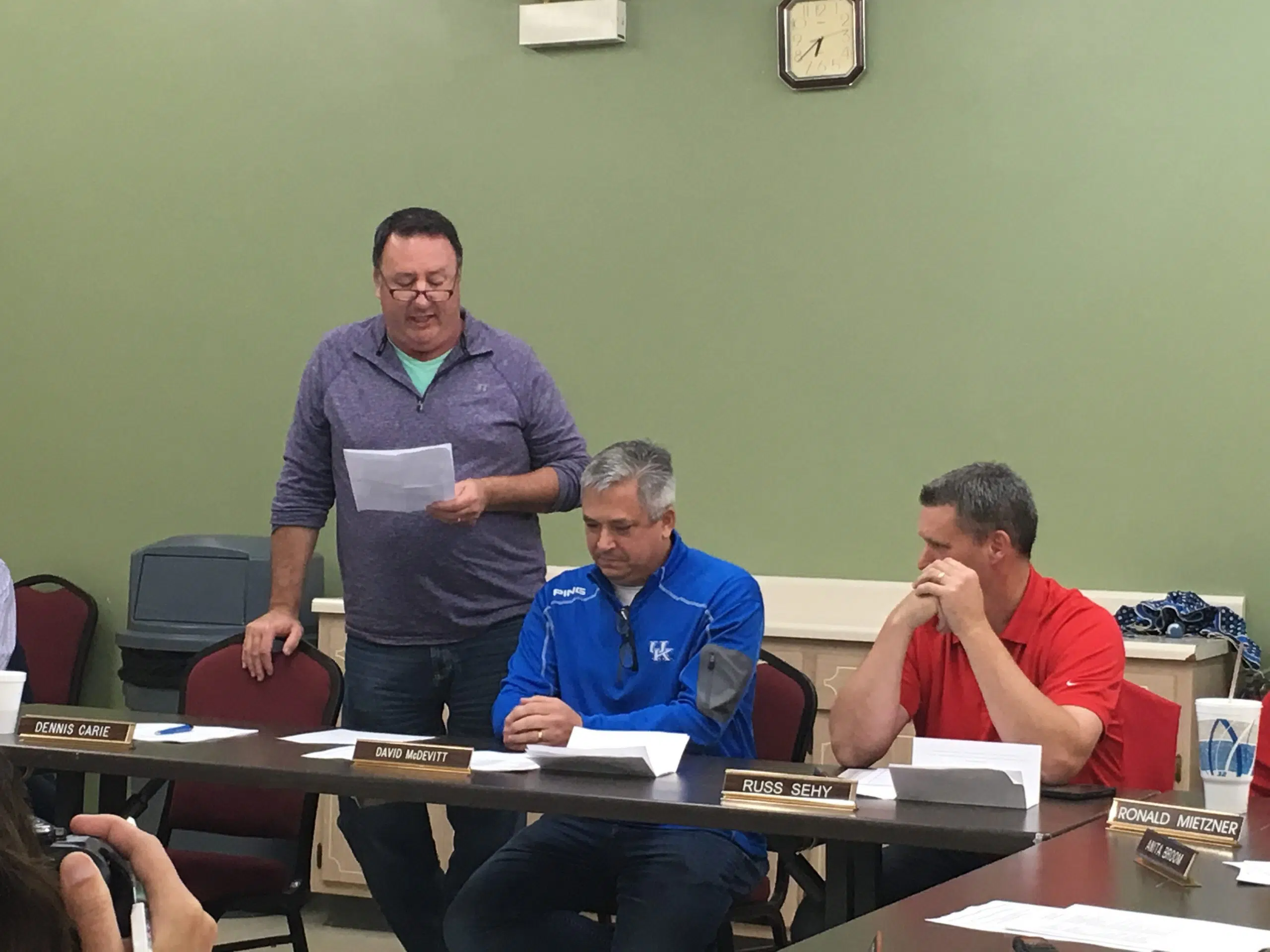 The Effingham Park Board welcomed their new member and acknowledge the hard work of their leaving President at their meeting on Wednesday, May 3rd.
At the meeting, the Board welcomed new member Jason Semple and Russ Sehy, whom was elected to a second term. They also acknowledged leaving president, David McDevitt. McDevitt had served on the Board for 24 years, ten of those as President. McDevitt was honored with a speech from Board Member, Dennis Carie. The Board also gave McDevitt a plaque. While presenting him with the plaque, it was announced that the Little League Field will officially be named the David McDevitt Field for all the hard work and dedication that he had while serving on the Board.
Additional items covered by the Park Board:
Appointed Dennis Carie as President and Russ Sehy as Vice President.
Appointed the Attorney, Secretary, Treasurer, Recording Secretary, and Budget Committee.
Received report on the activities and membership going on at the Workman Sports Complex.
Were briefed on preparations for summer activities. Were told that basement gym in Ron Diehl Center had flooded with recent rains, but was cleaned up.