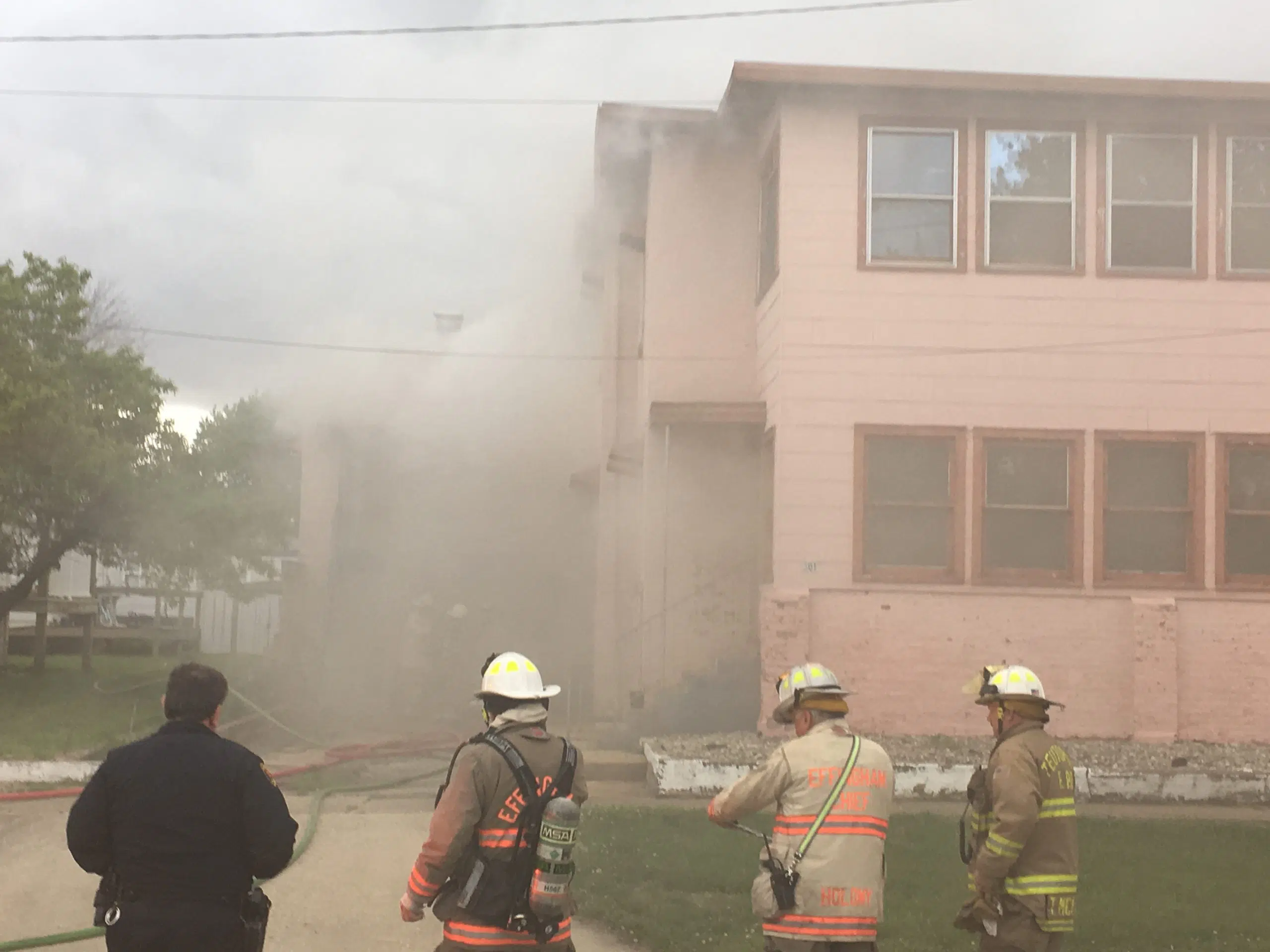 A seven unit apartment complex in Effingham received damage from a fire that occurred on Monday evening.
According to a report from the Effingham Fire Department, fire crews were paged to 501 N. 4th Street at 5:25pm for a report of a structure fire. Upon arrival from Effingham Police Officers, it was determined that the call be upgraded to a full-still, pulling more Effingham Fire Department crews, as well as Teutopolis and Watson Fire Departments for station coverage. After Effingham Fire Crews arrived on scene and could not guarantee that all occupants had left the building, Teutopolis Fire crews were changed from station coverage to arriving on scene. Searches of the complex revealed that all occupants were out of the building and all three floors were filled with smoke. The fire was brought under control and was contained to the garage/furnace area and first floor. All three floors of the building also suffered smoke damage and the building was deemed uninhabitable. All tenants have been relocated.
Ameren was called to the scene of the fire to cut the electricity and gas to the building. An investigator for the Illinois State Fire Marshals Office assisted in investigating the origin of the fire, which was deemed to have started in the furnace area. An estimated $30,000 to $40,000 in damage occurred to the building. Fire Crews cleared the scene of the fire at 9:45pm. They were assisted by Teutopolis Fire Department and Effingham Police Officers on scene. Sigel and Watson Fire Departments provided station coverage. Sigel Fire Department responded to a vehicle accident while covering the station.