The Effingham City Council met on Tuesday, July 19th.
The Council made the unanimous decision to approve a resolution allowing the execution of an agreement with the City of Mattoon. The agreement allows the city of Mattoon to perform an investigation in the event of an officer-involved death. If an officer were to pass away in the line of duty, or a civilian passes away with officer involvement, the City of Mattoon will conduct an investigation into the matter. The City of Effingham will be able to do the same for Mattoon, as Mattoon approved this agreement on July 5th.
Also discussed in the meeting was the renovations being made to Dorothy Chrysler buildings in Downtown Effingham. The renovations will add an older, classier look to the buildings, and include adding a three-story elevator and updating the utilities. The renovation will cost around $10,000 total. The City of Effingham's part will be $50,000.
In other action, Effingham Fire Chief, Joe Holomy, swore in former Watson Fire Chief, Matt Kulesza, as Assistant Fire Chief. Assistant Chief Kulesza will begin his duties with the City of Effingham on July 21st. Joseph "J.R." Niemann and Timothy "T.J." Metcalf were also sworn in as Captain and Lieutenant, respectively.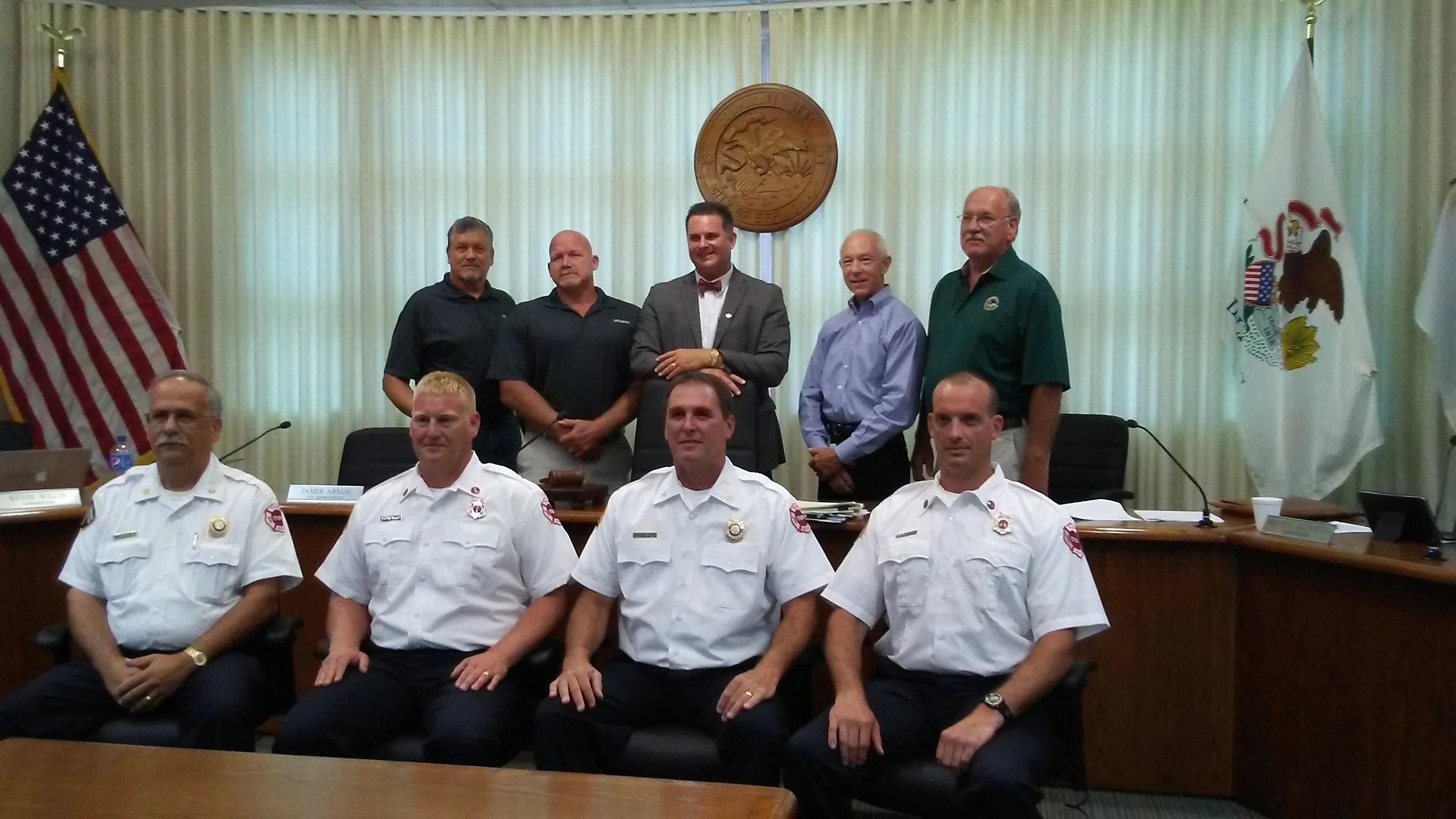 The Effingham City Council swore in a new Assistant Fire Chief, Captain, and Lieutenant during their meeting Tuesday, July 19th. Pictured: Front Row: Effingham Fire Department Chief, Joe Holomy,  Effingham Fire Department Lieutenant, Timothy Metcalf, Effingham Fire Department Assistant Chief, Matt Kulesza, Effingham Fire Department Captain, Joseph Niemann. Back Row: Commissioner Kevin Esker, Commissioner Kevin Willis, Mayor Jeff Bloemker, Commissioner Merv Gillenwater, and Commissioner Don Althoff.