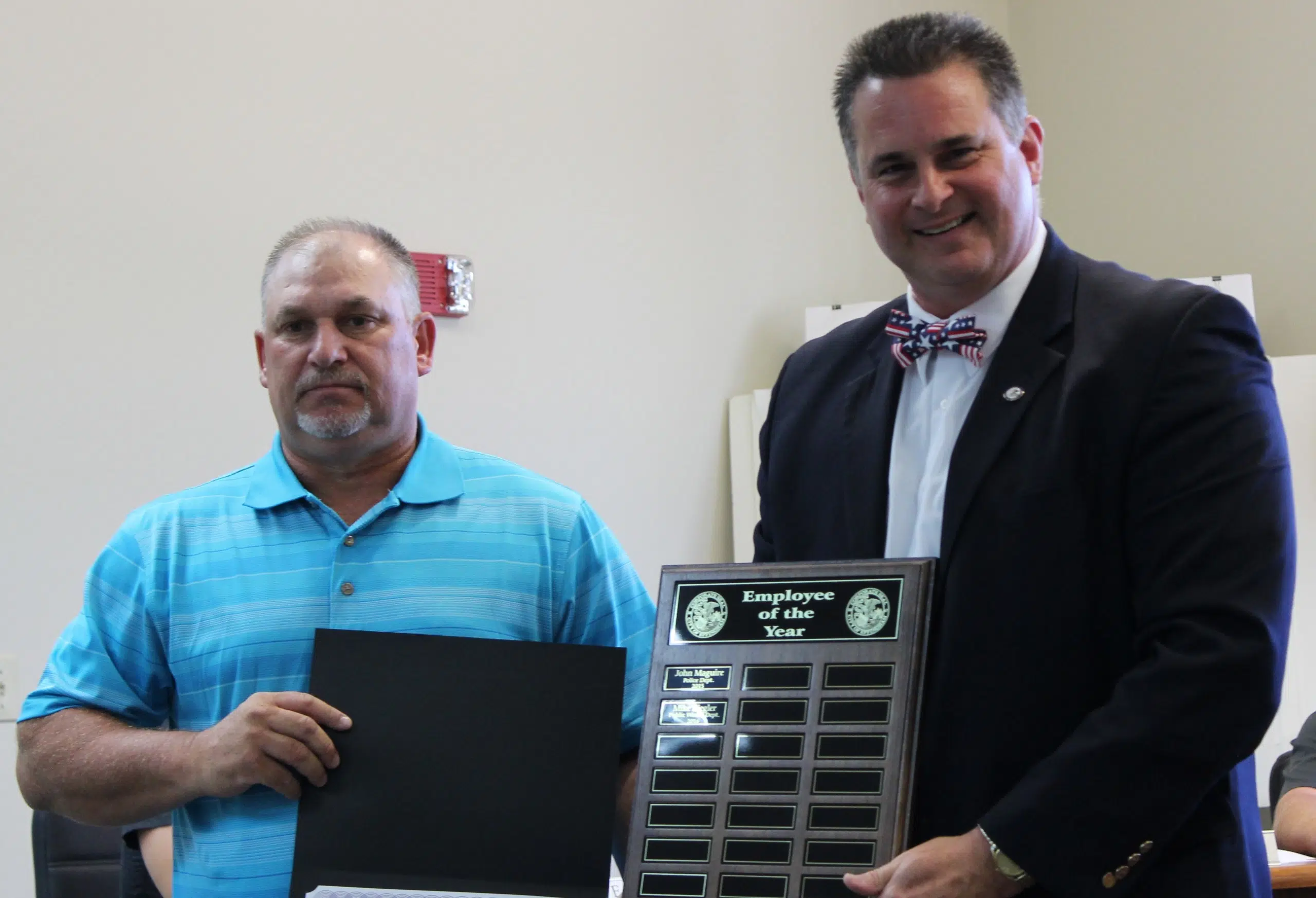 The Effingham City Council and Mayor Jeff Bloemker recognized Mike Ziegler as Effingham's Employee of the Year at Tuesday's meeting. Ziegler is a water treatment plant operator and is credited with leading the efforts to modernize the facility.
The City Council also approved a resolution allowing officials to apply for a 1.1 million dollar grant from the Illinois Transportation Enhancement Program, or ITEP, that would fund the creation of more bike lanes. Effingham Radio News Spoke with City Engineer Jeremy Heuerman about what exactly the grant would be used for.
In applying for the grant, the City commits to provide 20 percent of the funds for the project. However according to Heuerman, the city would receive additional help from TREC.
Heuerman says that the city will find out if they will receive the grant by fall of this year. Planning and design of the new bike lanes will take place in 2017 with construction to begin in 2018. The City applied for a similar grant in 2013, but did not receive it.
The City Council also heard a presentation from Randy Meyer, of Meyer Oil Company, about a potential new business that would be located in the 2300 block of S. Banker Street. Meyer would be opening a joint liquor and convenience store in a building that once a Jumpin' Jimmy's. The building would be remodeled and the two stores would act as separate entities divided a wall. Buying points for both stores would be a central counter, but customers would need to leave one store, to enter the other. The City Council will decide whether or not Grant Meyer a liquor license at a future meeting.
The City Council also elected to make a $50,000 donation to the Effingham Performance Center. The EPC will use the money for new ticket sales machines, parking lot maintenance, a new curtain, and additional TV advertising.