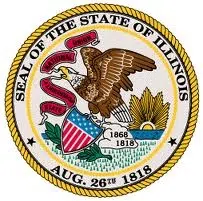 A recent tax system modernization initiative uncovered a misallocation of Personal Property Replacement Tax (PPRT). The misallocation resulted in an overpayment of an estimated $168 million to local government bodies across the state. The Auditor General's regularly scheduled Financial and Compliance Audit of the Department began this week, and it fully disclosed the calculation error to the auditors for appropriate review.
Looking locally at amounts due, Effingham County must pay back $27,878, while $26,182 is owed by the City in repayments. Area school districts will have to return a large amount as well, with $82,409 in repayments owed by Effingham Unit 40, and $20,204 owed by Teutopolis Unit 50. The Effingham Park District will also have to pay back 8,923 due to the misallocation.
Looking at other area counties, amounts that must be repaid are as follows:
Clark County -$16,577;
Clay County – $21,991;
Coles County will have to repay $43,190, while the City of Mattoon has to return $65,242.
Cumberland County's amount owed from the misallocation is $9,427. In the county, the Cumberland School District must return $16,556, while Neoga will have to give back $20,910.
Fayette County's amount to repay is $23,789. The Vandalia and St. Elmo school districts must give back $32,957 and $35,182 each.
In Jasper County the county government must return $25,543. The Jasper County School District will have to pay back $121,884, one of the highest amounts in the region.
Marion County will have to return $60,865, while Shelby County's amount is $17,124.
The earliest the department may begin to recoup the overpayments would be the January 2017 allocation.
A full list of repayments due to the misallocation can be seen here.