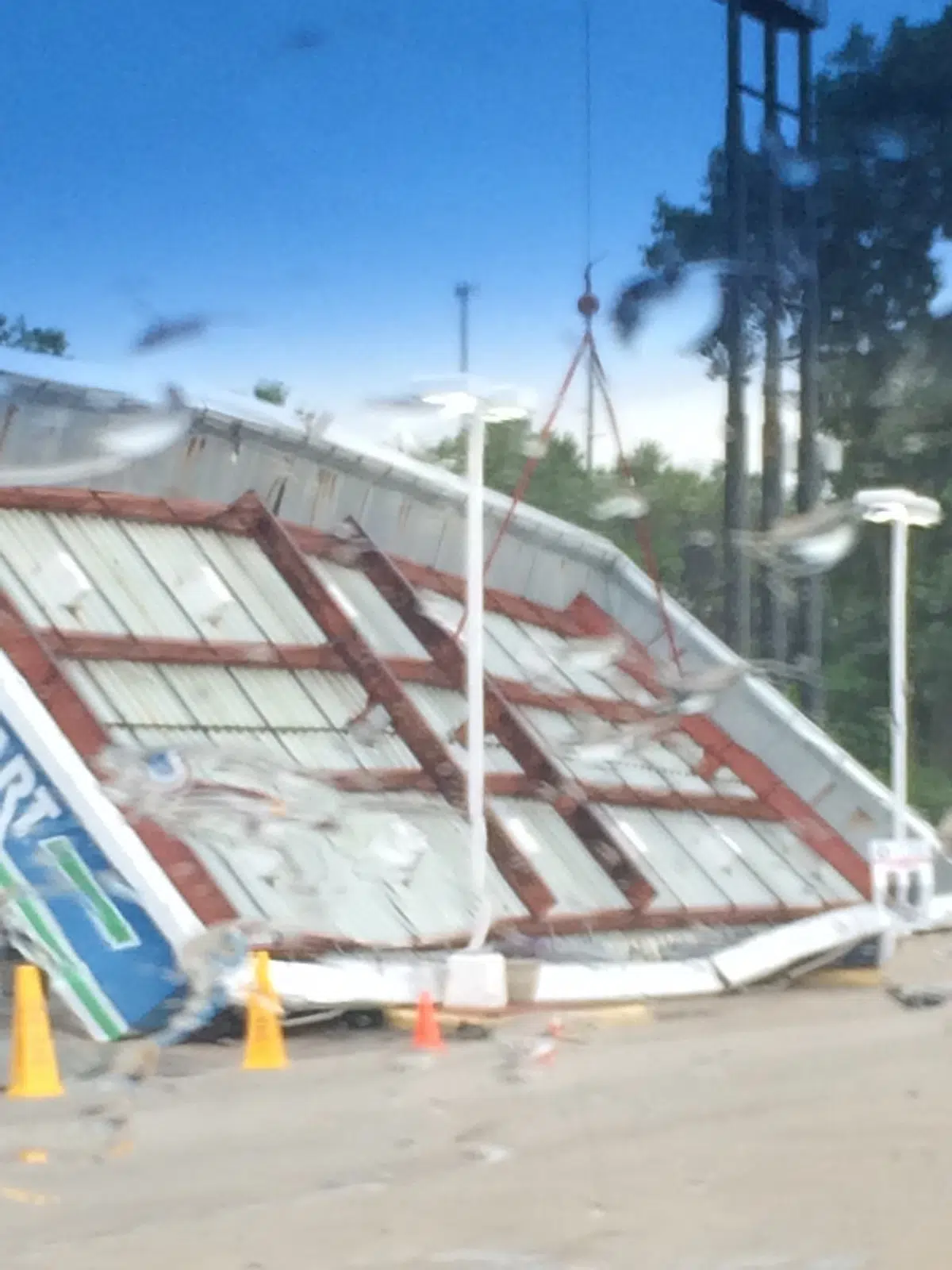 Powerful storms cause damage to the Effingham MotoMart.
Storms rolled through Effingham late Thursday night. The heavy rain and winds caused damage to a local business. The MotoMart just off of Interstate 57 and 70 had their canopy fall due to the heavy wind.
At this time it is not sure when the MotoMart will be open.