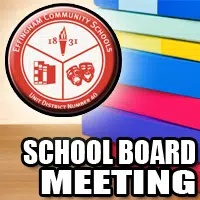 The Effingham Unit 40 Board of Education has approved an amended version of the FY15 budget. This is the budget from the 2014-2015 school year. The change to the budget reflects expenditures and revenues that weren't anticipated when the budget was initially approved. The budget was passed unanimously. 
The Board also discussed the District's use of the state's prevailing wage. The district is required to approve the prevailing wage, which sets the amount paid for public works. The prevailing wage was not passed as it was a 3-3 vote.
In other action the Board approved a letter of support for theRuralDevelopmentTechnologyCenterat the Lake Land College Effingham campus. The Board also approved a funding agreement with the City ofEffinghamfor the Construction Trades program. The City is contributing up to $74,900 for the program.